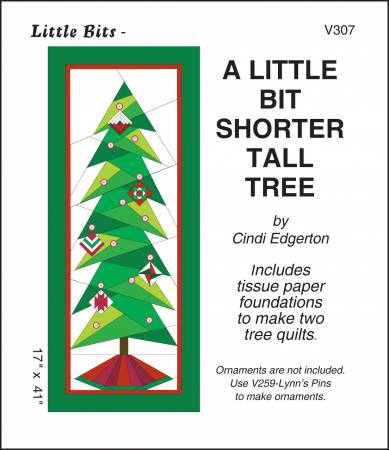 This smaller version of our popular *Tall Trim The Tree* is perfect for smaller spaces.
Or perhaps for an office or a childs room.
Decorate with buttons to hang a few of your ornaments .
17"x41"
It includes tissue paper foundation to make two trees.
Great to use for a Christmas Holiday Project. We will have kits made up for this tree and also just the pattern. Give me a call 472-7016 or an email....